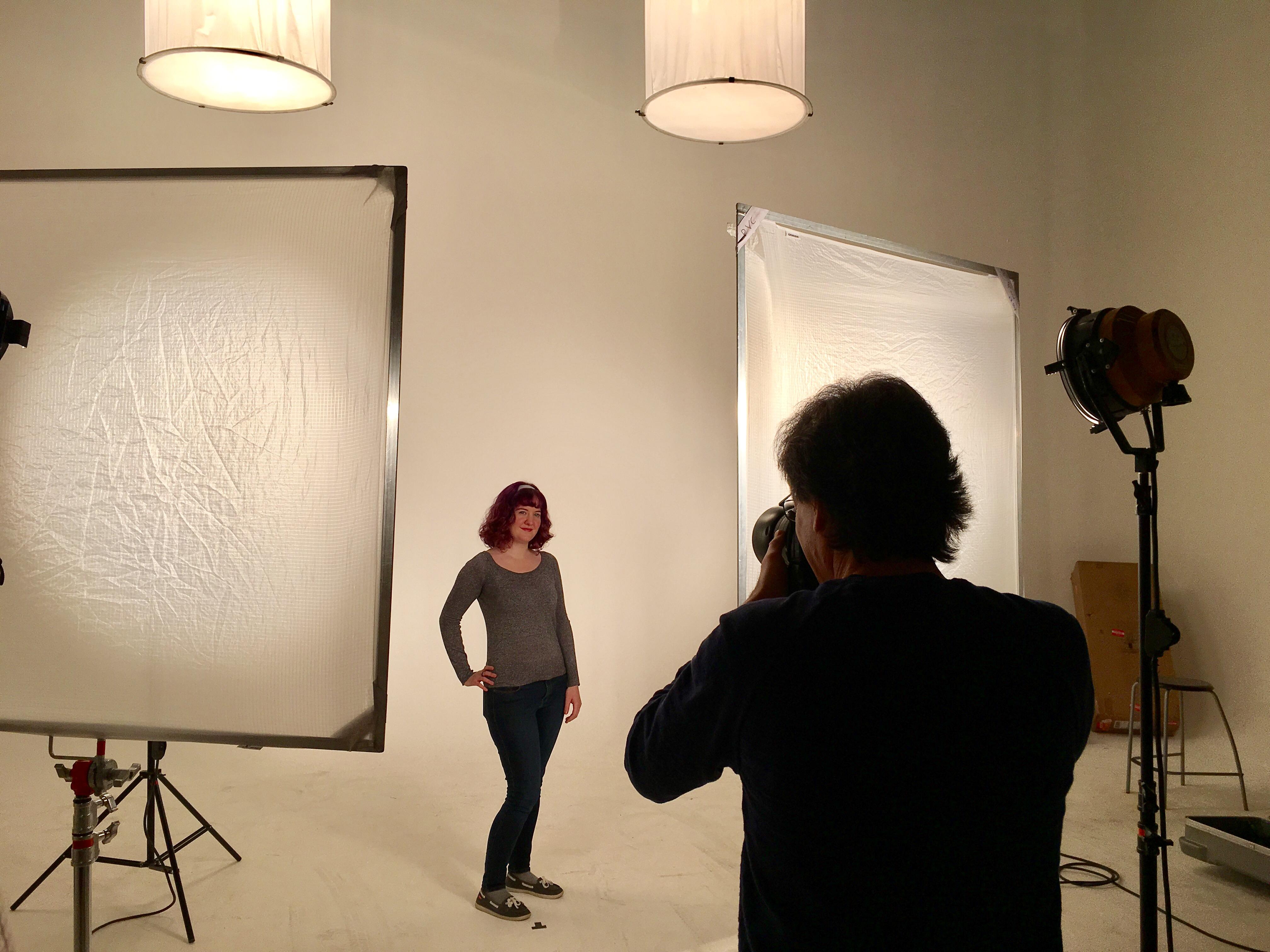 PRODUCERS Adds to Motion Design Team
The first thing you'll notice about Lauren Sparks is her hair. It is a blast of purple that announces her arrival as PRODUCERS ' newest motion graphics designer.
Born into a military family, Sparks spent her childhood traveling the world. She'd lived in Germany, Texas, Alaska, California, Hawaii, and South Korea, before settling in Maryland to start middle school.
As a kid, Sparks immersed herself in video games and animated movies. When it came time to attend college, Sparks was on track to become a character designer. Her course load as a Gaming & Simulation Design major at Howard Community College changed her perspective though, "once I took some animation classes in college," she remembers, "I fell in love with designing motion."
After receiving her Associates degree from Howard, Sparks transferred to UMBC to earn her BFA in Animation. "Being able to take the expressiveness of my art a step further with the addition of movement was instantly appealing to me," she says, "and I've been passionate about designing motion ever since."
Before joining the team, Sparks had actually already worked alongside PRODUCERS. Through 186 Advertising's Maryland State Fair Commercial, Sparks, and the small ad agency where she worked at the time, shared responsibility for the spot with PRODUCERS. "I've been impressed with work that this company has produced, and was very interested in being a part of creating great intensive animation work myself." Sparks explains.
Now that she's on the inside, Sparks sees her time at PRODUCERS as a great opportunity to grow her talents, "I'm most looking forward to being able to advance my animation skills alongside a graphics team that seems to be very open to learning and teaching any new pieces of awesome animation skills they come across."
In her free time, Sparks continues to enjoy watching animated films and TV shows, as well as playing video games. If she's not in front of a screen, you can find her drawing, reading Harry Potter, or out on the town swing dancing.
And as for that decision to dye her hair purple, "gotta go big or go home."